Message From Director
Founder and Director
To do a professional course is one of the most important decisions any student is going to take. Students will find that their time at Take One School of Mass Communication will go by very quickly. Our role is to make it the most productive and enriching experience possible. Our programmes are constantly evolving in response to the rapidly - changing media environment and our aim is to produce graduates as competent and confident citizens of the world. I hope that this prospectus will help you perceive that Take One School of Mass Communication offers the kind of environment conducive to your academic and personal development. We look forward to adding you to our list of success stories.



---
Academic Director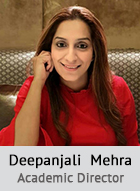 Dear All,
Take one school of Mass Communication is a vision driven college committed to meet the educational needs of students in the field of journalism and masscommunication. We understand educational needs as those encompassing physical, social, intellectual and emotional development. To achieve these aspirations we have developed a strong infrastructural base, comprehensive curriculum and a technology driven delivery mechanism. We recognize that there is a very strong connection between classroom learning and outdoor experiences, between parental role and that of the school and between earning for now and learning for life.
Here, every day brings new and exciting learning experiences for our students as they gain new skills and create new things together. We provide a conducive academic environment so that our students can lead in any sector as they go. Today we are proud that most of our college alumini are industry leaders in various fields.
We heartily welcome you all to be a part of Take one school of Mass Communication to make your bright future and careers. We wish you all the best in your future endeavours.
Sincerely,
Deepanjali Mehra
Academic Director